Your Security Is Our Priority
Let us help you protect your Data.
Security Is More Than An IT Concern 
It is a business concern. Security is a persistent effort and culture that needs to align people, processes and technology.  It also needs to include regular assessments, testing, monitoring and a strategy for risk containment, remediation and response.  Linkserve Corporation has two decades of experience providing Security Assessments, consultation and
Penetration testing upon results, as well as designing and implementing strategic security solutions for a range of organizations spanning commercial, government, education and healthcare industries.We can help you protect critical data across a wide range of mobile devices and a diverse infrastructure with solutions that include:

Next Generation Fire-wall
We provides an all-in-one solutions firewall with unrivalled performance, security, control and advanced networking protection.

Advanced Endpoint Protection
We provide managed Endpoint security to minimize your business risk and protect user experience.

Get The Best Email and Web Security For Your Devices to protect your organisation's sensitive data.
No business is immune to a cyber-attack or data breach!
Malware lives on most corporate networks, and this means that smart companies don't just practice threat prevention — they engage in active malware detection and intrusion alert across their infrastructures.
We have the partner relationships and experience to consult, design and implement the right security infrastructure to meet your unique needs — before, during and after an attack.
Our dedicated security experts perform assessments and penetration tests to identify vulnerabilities within your network. They offer in-depth advice, helping make sure your security technologies are properly implemented and integrated to effectively guard against all threats.
Security Control Assessment
Architecture Solutions
Penetration Testing
Vulnerability Assessments
Ethical hacking Threat Check
In addition to comprehensive security assessments, our experts can ensure that your security technologies are properly implemented and integrated to effectively guard against all threats.
 Architecture Solutions
Security Information & Events Management Deployments
Remediation Servicess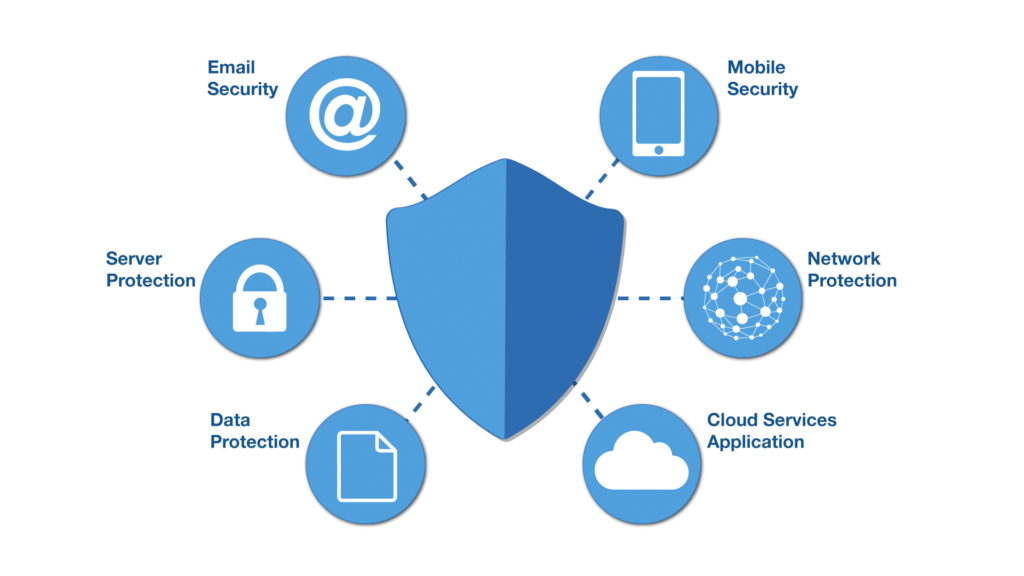 Managed Endpoint Security
Linkserve Corporation can help your IT team stay vigilant and focused by taking on the responsibilities for tasks associated with monitoring, upgrades, maintenance, reporting and management.
 24/7 monitoring – get peace of mind knowing your systems are safe.
Proactive maintenance – we pinpoint and fix problems befor they create downtime Remote & overnight services – so you experience fewer disruptions to your business
All-inclusive IT – for predictable budgeting with flat-rate IT services that include hardware and software.